The gals at Freebielicious are hosting a week of linky parties, starting with Must Have Monday. I love checking out posts like these because I think it's so much fun to see what items other teachers love using in their classrooms. I couldn't help but think of a few of my own Must Haves! There are certainly things that make my life as a teacher easier or more fun, and I'm going to share some of them today!
I love love love Mr. Sketch scented markers. I use them for everything, all the time in my classroom. Seriously, just looking at this picture makes me smile! Aren't they so pretty??!? :) From anchor charts to classroom posters to marking papers to drawing on my students' hands (yes, I totally do that with these markers....they LOVE it!!), I have scented makers placed in several spots around my classroom. Obviously they are not a necessity for teaching, but they make me happy. And they make my students happy. Win win!
Then, last year, I discovered these...
Mr. Sketch Skinny Stix! So, so good. I LOVE these for writing notes or making to-do lists or really ANYTHING that the bigger ones aren't the best for. HAPPY! They just make me happy. :)
A good scissors is a must in my classroom. This is the pair that I love the most. I NEED a good sharp scissors for cutting laminating. Drives me crazy if my scissors doesn't work well!
I keep my scissors far away from glue sticks and Go-gurt tubes. If you're a primary teacher, I know you understand that! :)
Oh goodness, do I love my pocket dice. They are SO versatile! I find ways to use them in almost every round of math and literacy stations, which means that they are very rarely being stored away and are almost always in the hands of my students.
These are the exact cubes that I have. LOVE THEM.
Best ever. They stack. They close. They look clean and organized and awesome. Durable, sleek, and easy for the kids to open, close, and stack. Best best best. Love them so much.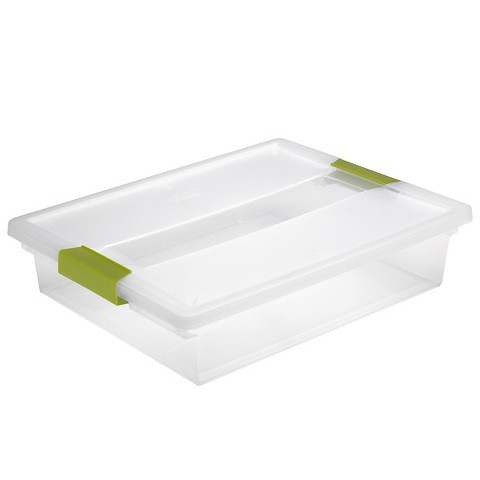 I have two of these and use them both every day! I LOVE this for the BIG visual it provides for my students. It is so easy and clear for my Kindergarteners to read. It's fabulous and I recommend it to other teachers often! It's a bit of an investment for a timer, but it has been well worth every penny to me! Love this timer!!
PANDORA RADIO
This is most certainly a must-have for me in my classroom. I love music -- it makes me happy, energizes me, calms me, centers me -- and I love incorporating it into my classroom for those very reasons. Sometimes I play music for my students and sometimes I play music for ME. I use Pandora to play everything from KidzBop to Disney Classics to Jim Brickman. I absolutely love the energy and JOY that abounds in my classroom as everyone in the room sings along to familiar songs. And I love the way my heart gets re-focused when I put on an instrumental hymns or worship station. One of the best pieces of teaching advice I've ever received is to play instrumental hymns or worship music in my classroom. My students don't pick up on the tune, but I know the words and I use the songs to re-center my heart and find those moments of calm and peace, even with a class full of Kindergarteners! I love to play calm music during our writing block or more upbeat music during snack time or morning work time. I also love to have music playing when my students enter the room each morning.
I choose to pay for Pandora One so that we don't have to deal with commercials. Totally worth it, in my opinion!
All this talk about must-haves makes me excited for another school year!
After I enjoy the last weeks of summer, of course!! :)