Happy Friday!
It's been a while since I've checked in. Summer and vacations and all things wonderful! But I'm back today with a few things that I've been up to!
1. We spent five days with my bestie and her family in Wisconsin Dells. We just love it there. The kids LOVE the water parks and all the fun activities. And time with our favorites that live too far away? Yes, please.
This picture just makes me smile! BFFs. We had so much fun.
And on the last day we walked out looking like this! You know she's your BEST when you accidentally coordinate your outfits so well for good-bye photos! Ha! Love this girl!
2. I was recently invited to join a Bunco group in my neighborhood that meets once a month. I had no idea what Bunco was, but thought it would be a fun way to meet some new people. We got together last week and it was my first-ever time playing. As you can see, I didn't do so well! Ha! BUT....the person with the most losses wins a prize so LUCKY ME! Hee hee. It was mindless and fun, and it's always a good night when you can have girl time, snacks, and wine. Looking forward to next month!
3. I went into school for a morning this week. My first time since the end of the school year! It felt good to be there and get a few things done. You know how it always goes that you get a few things done, but add a dozen more to your to-do list!
I did some laminating and printed a few things to cut out at home. The circles designate my student tables and the triangles are for our "Table Captains".
4. The top of my to-do list right now is updating my word wall! I don't plan to change it much. It was just ready to be freshened up after getting faded by the sun for two years. This is one of the things I brought home to work on.
5. I've also been working on this!
I feel like I've learned SO much as I've read through this book this summer.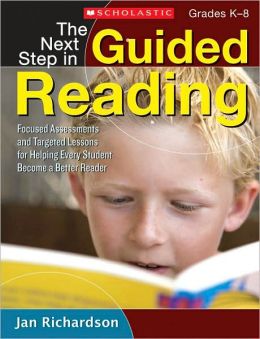 I've had ideas running through my mind for a few weeks now, so I've done some creating and have gotten everything organized into this binder that I can't wait to use for guided reading this coming year. I promise to share them soon, once I finish it all!
Have a wonderful weekend!!